Early Life
Rohit Gurunath Sharma popularly known as Rohit Sharma is an Indian cricketer. He was born on April 30, 1987 in Bansod, Nagpur, Maharashtra.
He plays for Mumbai in domestic cricket and captains Mumbai Indians in the Indian Premier League. He comes under all-time run-scorers in IPL.  He uses his passion to achieve the impossible which is why he is at this point of his life that he will be the new captain of India in T20. Now he is named as T20 Caption, squad for next series against New Zealand. Recently Virat Kholi is taking a break for the first test match and will return to the second test match and will take the charge. Till then Rohit Sharma will hold the command and will represent as Indian caption against New Zealand.
Journey Towards Cricket
Sharma's father was a caretaker of the transport storehouse. Sharma grew up under the care of his grandparents and uncle.
His uncle helped him in joining cricket camp. The coach of the camp suggested he change his school to Swami Vivekanand School for better guidance in cricket and better facilities.
Sharma refused to do so because he can't afford to change school but the coach got him a scholarship which helped him change the school. So, for four years he did not pay any single penny and did his best in the cricket. He started off spinning who could bat a bit before the lad noticed his batting ability and promoted him to number eight to open the innings.
He then excelled in the Harris and Giles Shield School cricket tournament scoring a century on his debut as an opener.
Playing Style
He is known to be an aggressive batsman but plays with elegance. He is usually an opener batsman but had played as a middle-order batsman in test matches.
Sunil Gavaskar once said that Sharma's batting is somehow like Virender Sehwag and Viv Richards.
The standout performer in both the limited-overs series and the T20 series has been Rohit Sharma. Like Virender Sehwag before him, he is unstoppable once he gets going. Alike Viru he has an appetite for big hundreds.
When Viru used to get out looking to hit another delivery out of the park, there used to be consternation around the ground. Just like it is when Rohit gets out to a seemingly casual shot. If Rohit can turn his white-ball exploits into red-ball cricket, he will be the most destructive batsman in the world after Viv Richards and Virender Sehwag."
Rohit Sharma is not a regular bowler but he sometimes bowler right arm offspring. He is a right-hand batsman.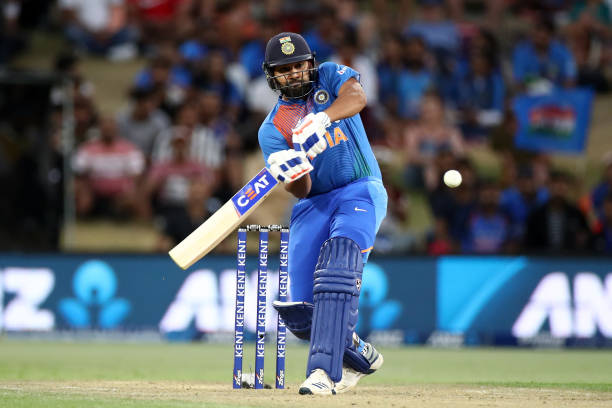 Achievements
Rohit Sharma holds the world record of the highest individual scorer in one-day international match. He scored 264 runs against Sri Lanka on 13 November 2014. He is the only player who has scored three double centuries in international cricket matches.
National Honors:-
2015 – Arjun Award
2020 – Major Dhyan Chand Khel Ratnaa
Journey Towards Captaincy
Virat Kholi announced that the suitable candidate for the captaincy is Sharma and nobody else. The Indian Cricket Board took the right decision of handing over the captaincy to the experienced player rather than giving it to someone else.
This right decision taken by the Indian Cricket Board will lead the team to achieve the goal.
The captaincy was handed to him because of his performances in ODI and test matches. Everyone found him the best player to stand in this position representing himself as the captain of India.
Will he deliver his role as a leader?
Rohit Sharma is all set to hold the command of captaincy in the T20 Series to play against New Zealand starting November 17.
This new responsibility is handed over to Rohit Sharma on Tuesday, this will be a new beginning for him. Rohit as a captain and Rahul as deputy this step is in the right direction. The common thing between Rohit and Virat is that they lead their team to success.
All Indians are quite excited to see him as a captain in the T20 series and eagerly waiting for the match.